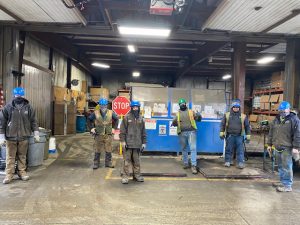 A&W Iron & Metal, Inc. and American Metal & Paper, Inc. would like to highlight and give a big "Shout Out" to our Drive Thru Employees.
They work outside in the elements, rain or shine , servicing our community.  During these trying times, the Pandemic as brought many challenges and we are extremely grateful towards our fine employees.
Masks and social distancing will not stop our people from GETTING IT DONE- SAFELY!